Back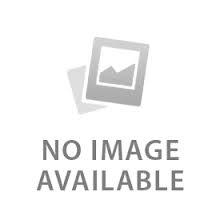 Morning Sail & Snorkel Cruise
Vendor: Sea Paradise
Category: Snorkel
Location: Hawaii
MORNING KONA SNORKEL TOUR
ESCAPE INTO THE KONA COAST ON A BEAUTIFUL SNORKELING TOUR.
Check-in: 8:15 am
Location: Keauhou Bay (Departure & Return) 78-7130 Kaleiopapa St, Kailua-Kona, HI 96740
Trip Time: 8:30 am to 1:00 pm
Your morning Big Island snorkeling tour begins with a sail down the beautiful Kona Coast on the Hokulani, our spacious 45-foot trimaran. We'll stop in the pristine waters of world-famous Kealakekua Bay. This marine sanctuary is one of the best snorkeling spots in Hawaii, with clear blue waters and a vibrant reef to explore.
ITINERARY
The Hokulani sets sail from Keauhou Bay at 8:30 am. As we sail down the Kona Coast, enjoy a tropical-style breakfast while you keep an eye out for Humpback Whales, from Dec-April, and Hawaiian Spinner Dolphins, year-round.
Approximately 45-minutes later, we'll enter Historic Kealakekua Bay, where you'll spot the World Famous Captain Cook Monument. "Hawaii the Big Island Revealed" guidebook says, "snorkeling in Kealakekua Bay near the monument is perhaps the best you will find anywhere in the state." Bring an underwater camera to capture the colorful schools of fish and sea life swimming through the vibrant reef and ancient lava flows.
Enjoy the view over lunch as we exit the bay and set sail for "Red Hill" (weather permitting). Snorkeling in the Red Hill area gives you another perspective, with schools of sea life swimming through underwater lava archways and lava tubes. Then it's back to Keauhou Bay, arriving by approximately 1 pm. While your Hawaii snorkel adventure has come to an end, your memories will last a lifetime.
IN THE WATER
Your captain selects the best snorkeling sites in Kealakekua Bay and our friendly crew members provide site briefings, historical facts, snorkel tips and safety instructions to guests of all ages and experience levels. Masks, fins, snorkels, life jackets, flotation noodles and viewfinder boards are provided aboard the Hokulani.
Our professional crew will guide you in the water and can also provide you with fish identification cards. Lunch will be ready after you've snorkeled up an appetite. Snorkel time is approximately one hour at each location.
ON THE MENU
Our tropical-style continental breakfast and deli-style lunch includes fresh island fruits, pastries, and muffins. Ham, turkey, with monterey jack, swiss, cheddar or colby cheese on assorted breads. Maui Style potato chips and assorted cookies for dessert are also included. (menu items may vary)
Complimentary beverages include variety of Hawaiian Sun juices, green tea, regular, and diet soft drinks.
We have a bar on board stocked with Beer, Wine, Tropical Cocktails, and Mixed Drinks available for purchase.
THINGS TO BRING
Dress comfortably for your Kona snorkeling tour. Bring swimwear, a cover-up, sunglasses, reef-safe sunscreen, a hat, towel, and camera. Note that we have limited space to stow gear and keep it dry. Sea Paradise operates "shoe-less boats," so wear sandals or slippers that are easy to remove. Gratuity is not included in the price of the tour, but tips are greatly appreciated. Upload your favorite photos to us on Instagram or Facebook and hashtag #seaparadisehawaii.
Please E-SIGN your waivers (link found in your confirmation e-mail) and go directly to Keauhou Bay.
The boat sets sail from Keauhou Bay at 8:30 AM and returns at approximately 1:00 PM.
Keauhou Bay is located at: 78-7130 Kaleiopapa St, Kailua-Kona, HI 96740.
PARKING IS LIMITED AT THE PIER. Free parking is available in areas along Kaleiopapa St.
Please allow 3-5 minutes to walk from your vehicle to the boat.