Back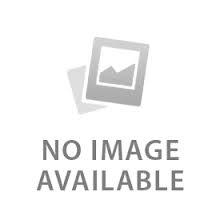 Manta Ray Snorkel Cruise
Vendor: Sea Paradise
Category: Snorkel
Location: Hawaii
MANTA RAY SNORKEL TOUR
DISCOVER THE MAJESTIC MANTA RAYS OF THE KONA COAST.
Length of Tour: ~Two hours from departure time.
Location: Keauhou Bay (Departure & Return) 78-7130 Kaleiopapa St, Kailua-Kona, HI 96740
Trip Time: Sesonal
After you board the Hokulani, Sea Paradise's spacious 45-foot trimaran, you will travel to the World Famous Manta Ray Village off the Kona Coast. Going on a manta ray night snorkel in Hawaii is an amazing and unforgettable experience. The Travel Channel says, "It's one of the top ten things to do in your lifetime."
ITINERARY
After you board Hokulani, we coast to the world famous, Manta Ray Village. Manta rays are gentle giants of the sea, with many residing along the Kona Coast.
Harmless to humans, they are drawn to the spotlights that light up the night to eat plankton. These mesmerizing creatures sometimes gracefully glide within inches of amazed snorkelers.
Swimming with manta rays is often the highlight of visitors' trips to Hawaii. Sea Paradise is an original manta ray tour expert in Hawaii, helping its guests get up close and personal with these majestic creatures since 1985.
IN THE WATER
Once you reach Manta Ray Village, our friendly crew will provide you with an informative briefing about manta rays.
For our snorkeling guests, after dark our crew will guide you onto our state-of-the-art "manta floatation device." You'll watch in amazement as these majestic manta rays glide and loop, feeding on microscopic plankton attracted to the light sources attached to the float. Snorkel time is approximately 45 minutes.
Enjoy light snacks and non-alcoholic beverages after your snorkel tour.
Don't want to snorkel? That's okay too. For our ride-along guests, you can watch the majestic manta rays from the comfort of our 45-foot trimaran
THINGS TO BRING
Dress comfortably for your Hawaii snorkeling tour. Bring swimwear, towel, a cover-up, and a light jacket or sweater for after you're out of the water. You may also bring an underwater camera – just make sure the flash is turned off. Note that we have limited space to stow gear and keep it dry. Sea Paradise operates "shoe-less boats," so wear sandals or slippers that are easy to remove. Gratuity is not included in the price of the tour, but tips are greatly appreciated. Upload your favorite photos to us on Instagram or Facebook and hashtag #seaparadisehawaii.
Please E-SIGN your waivers (link found in your confirmation e-mail) and go directly to Keauhou Bay.
Check in and departure time varies; look for your departure time on your confirmation email.
Keauhou Bay is located at: 78-7130 Kaleiopapa St, Kailua-Kona, HI 96740.
PARKING IS LIMITED AT THE PIER. Free parking is available in areas along Kaleiopapa St.
Please allow 3-5 minutes to walk from your vehicle to the boat.