Back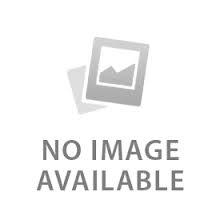 9 Line Zip N Dip
Vendor: The Umauma Experience
Category: Zipline
Location: Hawaii
Zip N Dip: Ziplining & Kayak Tours
Daily availability – 10am Tour (9:30am check-in)
Spend an adrenaline-filled day zipping our full 9 lines, followed by swimming, kayaking, stand up paddle boarding, and relaxing in our private area of the Umauma River. A tasty lunch is provided so you can focus on your experience!
Double up on an incredible and memorable adventure with the best of both Umauma Falls worlds. Begin by zipping through the air with our classic 9-line Umauma Falls Zipline Tour, followed by an hour-long play in the falls —swimming, kayaking and jumping down the falls into the frothy 70-foot deep pool or cool, clear water. The afternoon includes a catered lunch at our private pavilion adjacent to the falls, delivered by a utility zip-line. This getaway is perfect for honeymooners or an amazing group outing.
Highlights
Perfect for honeymooners or for groups
Amazing group outing
Full 9-line zipline tour
1 Hour of swimming/kayaking
Catered private lunch
Requirements & Restrictions
Check-in 45 minutes prior to your tour time.
Duration: Our Zipline tours generally last somewhere between 1.5 – 3 hours. The tour length varies for each tour. Instruction and travel time can add some additional time for each tour.
No experience necessary
Ages 4 yrs. and up. Weight: 35 lbs. min – 275 lbs. max
Children under 18 must be accompanied by an adult.
Tours run rain or shine. Rain-wear will be provided in the event of wet weather.
Closed-toe footwear, such as sneakers of hiking boots are required. Be sure to tie back long hair. Glasses should be secured with a strap. Make sure you remove any sharp objects from your pockets.
Moderate – advanced physical activity – must be able to climb 3 flights of stairs and walk for short distances.
Pregnant women and those with serious medical conditions as well as persons with prior back and neck injuries are not permitted to participate.
Cancellation: 24 hour cancellation policy: Bookings cancelled less than 24 hours before tour time will be charged in full if your seats cannot be filled.